UPDATE: Support 2013 Polar Bear Plunge To Benefit Special Olympics New Jersey - February 23, 2013 MOVED TO LONG BRANCH, NJ
Wednesday, December 19, 2012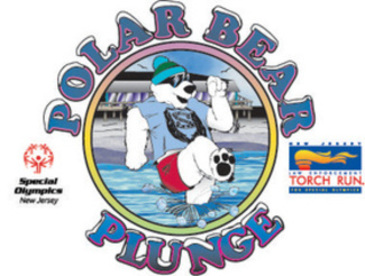 Contact: Katy Lido
Communications Manager
609.896.8000 ext. 271
kll@sonj.org
@SONewJersey


FOR IMMEDIATE RELEASE
December 12, 2012
ANNUAL POLAR BEAR PLUNGE MOVING TO LONG BRANCH
Long Branch to Host Event as Seaside Heights Continues to Rebuild


LAWRENCEVILLE – The 20th annual Polar Bear Plunge to benefit Special Olympics New Jersey, held in Seaside Heights for the last six years, has been moved to Long Branch. This event will take place on Saturday, February 23.


The decision to move the event was made in the weeks following Hurricane Sandy, as the magnitude of devastation to the area became apparent. "This iconic shore town has welcomed us for the past six years, but now they need to focus solely on restoration efforts," said Marc Edenzon, president of Special Olympics New Jersey. "While Sandy wreaked havoc on the residents and businesses of Seaside Heights, we have no doubt that there is a resiliency among the leadership and greater Seaside Heights Community that will lead to an extraordinary recovery."


"It is my hope that everybody that was planning on attending the Plunge will still come out to support the event," said Seaside Heights Mayor William Akers. "Special Olympics New Jersey is a worthy cause and we are pleased that the organizers have found a suitable location to host the event."


Thousands of people take the Plunge each year into the icy waters of the Atlantic Ocean to raise money for the athletes of Special Olympics New Jersey. This past February, over 5,900 plungers raised over $1.4 million in this single-day event.


The Polar Bear Plunge will be held at 1 p.m. sharp, with registration opening at 9 a.m. All Plungers must raise a minimum of $100 to participate. Incentives are given for higher fundraising levels.


Radio station NJ 101.5's Big Joe Henry, "the Voice of the Plunge" will broadcast live on Plunge Day with interviews, updates and a countdown to Plunge.
For more information, visit www.njpolarplunge.org or call 609.896.8000.


ABOUT SONJ: Special Olympics New Jersey provides year-round sports training and athletic competition in 24 Olympic-type sports for more than 22,000 children and adults with intellectual disabilities, completely free of charge, giving them continuing opportunities to develop physical fitness, demonstrate courage, experience joy and participate in a sharing of gifts, skills and friendship with their families, other Special Olympics athletes and the community. Visit www.sonj.org for more information.